Throw a dart at a calendar blindfolded and you're likely to hit a date when an art or design biennial is happening somewhere in the world.
From São Paulo to Shenzhen, the last few decades have seen an explosion of art, design and technology expositions. With their roots in the grand international fairs of the nineteenth century, the long-standing Venice Biennale and other periodic exhibitions like Documenta, biennials and triennials have taken on a new mandate to put up-and-coming cities on the cultural map. Over time, these events have formed a global circuit with a jet-setting pool of visitors and luminaries that tends to overlap from one event to the next.
In this new reality, or perhaps "bienniality," what can international creative festivals do to focus their missions? And more importantly, how can a biennial make a meaningful impact with locals after the work comes off the walls and visiting audiences leave town?
Chicago's Department of Cultural Affairs and Special Events wrestled deeply with these questions before inaugurating the Chicago Architecture Biennial in 2015 with The State of the Art of Architecture. In a city that already prides itself on a history of great buildings, the new event aimed to expand the framing of architecture to relate to a wider range of experiences.
Artistic Directors Sarah Herda and Joseph Grima also decided to showcase designs that captured the imagination even as they tackled pressing social needs, putting the real-world power of architecture on display in myriad ways. Even the international participants arrived with specific ideas for urban spaces that could be translated through a rich conversation between Chicago and other cities.
As it gears up to present a second edition this fall, entitled Make New History, it's worth checking in on a few of the previous edition's projects in order to measure the Biennial's impact on a longer time scale.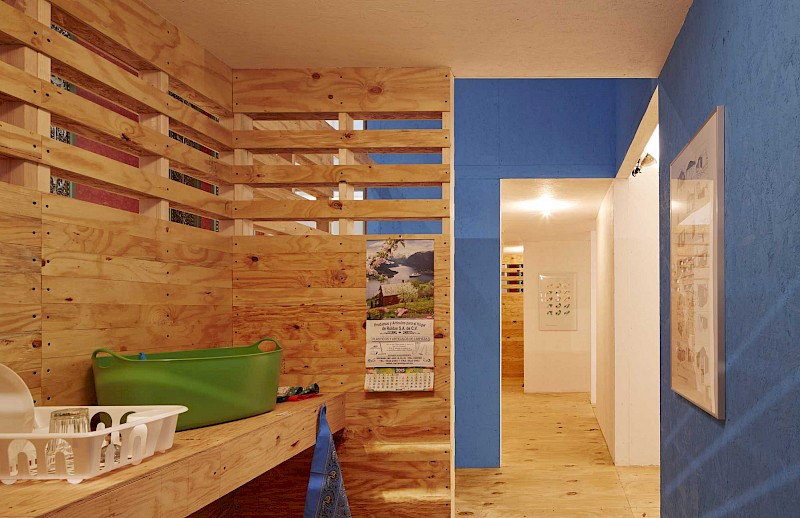 From ideas to realities
The prominent Mexican architect Tatiana Bilbao exhibited a social housing scheme in 2015 that exemplified architecture's iterative potential. The full-scale modular home erected in the Cultural Center's Yates Hall reflected lessons learned from more than 23 previous versions, including extensive material tests and interviews with residents.
While boutique designers often exhibit housing prototypes, Bilbao transcended the design sphere to ensure the idea could be carried out at scale. Her studio forged a relationship with Mexican housing authorities that rolled out her proof-of-concept in the Mexican state of Coahuila, where over 3,000 of the houses have been built and inhabited since 2015.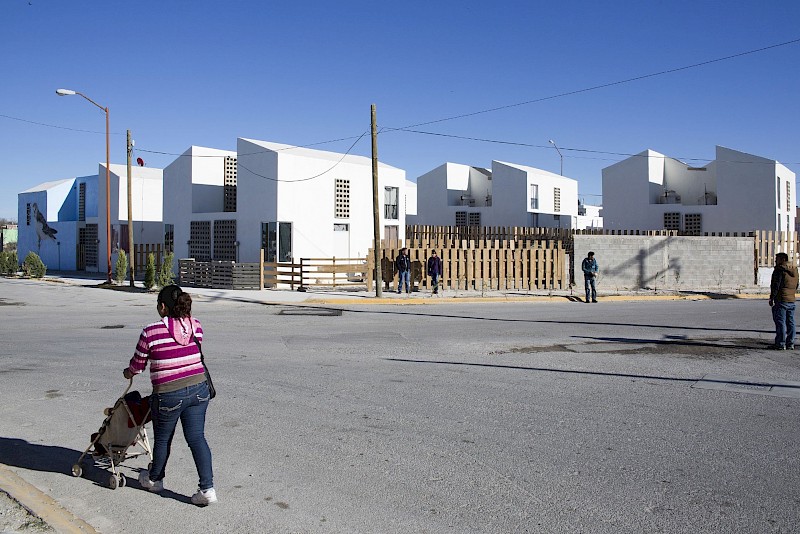 The rising star and MacArthur Fellow Jeanne Gang also brought design to bear on the real world by exploring how architecture mediates the relationship between Chicago police and the communities they serve. Gang interviewed dozens of officers, community leaders, residents, and high schoolers in order to design the "Polis Station" — a retrofit that would transform the 10th district police station into a hub for shared amenity spaces where police would interact with residents as neighbors.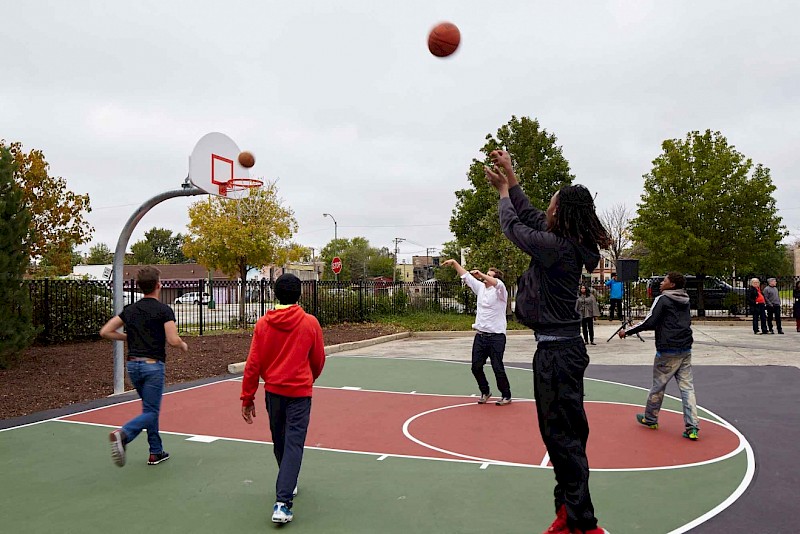 Rather than working in the abstract, Studio Gang embedded the "Polis Station" in the reality of the neighborhood. That allowed architects, aldermen, police and locals to actually implement the idea on an achievable scale.
First they transformed part of the station's parking lot into a half-court for basketball. After months of growing popularity, the team decided to expand the court into a larger public park. Now the firm is using the goals and tactics of the collaboration to inform a variety of projects, including a new fire station in Brooklyn, New York and an open-source toolkit that will help other cities to better invest in their public spaces.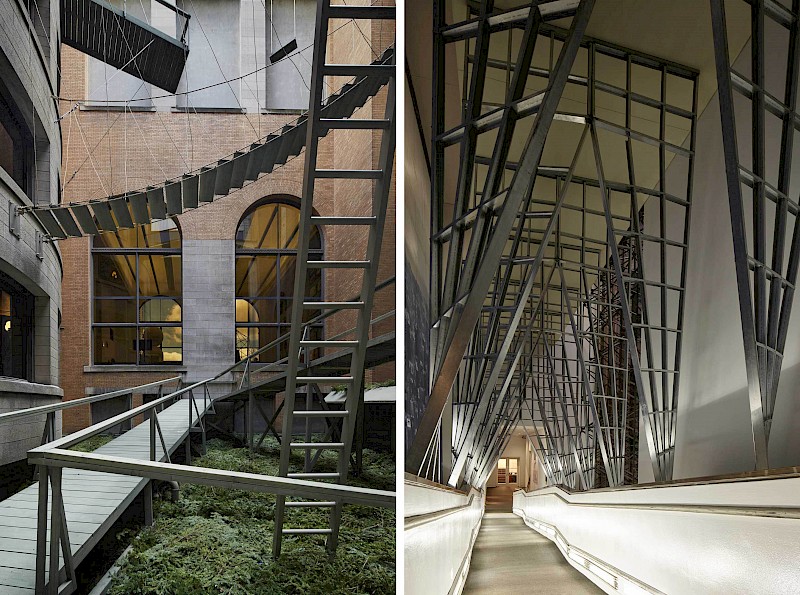 A Physical Legacy
When The State of the Art of Architecture came down, it left the Chicago Cultural Center with two semi-permanent installations. SO–IL's Passage transformed one of the ramps between floors into a dramatic archway of structural steel studs. The Piranesi Circus by Atelier Bow-Wow now fills the Cultural Center's interior courtyard with a whimsical landscape of ladders, walkways, and swings. Just as the climactic chase scene in The Untouchables immortalized the building on film, these latest additions to a Chicago landmark will become familiar memories for a new generation of visitors.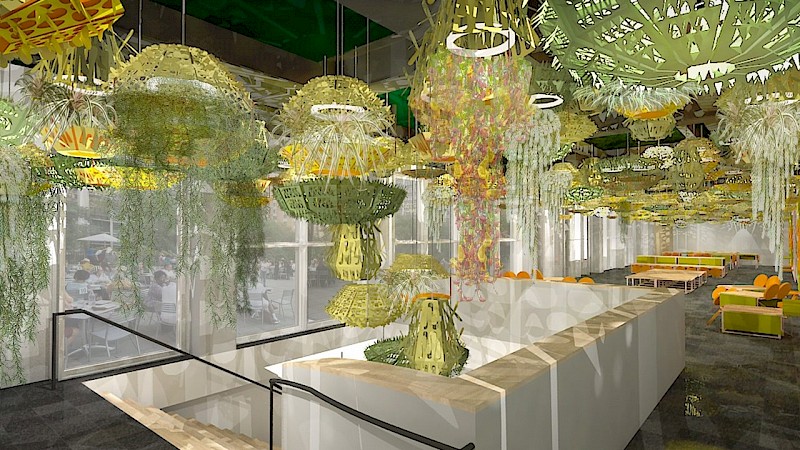 Another of the previous Biennial's installations will reappear soon in an evolved form just across town. In 2015 the Mexican design team Pedro y Juana transformed the Cultural Center's Randolph Street lobby into a lively living room complete with colorful wallpaper, handmade rocking chairs, and swinging globe lamps.
The space was so successful that the duo was commissioned to design a permanent part of the Museum of Contemporary Art renovation slated to open this month. Known as the Commons, it will be a similarly DIY social space where visitors can relax and attend informal events.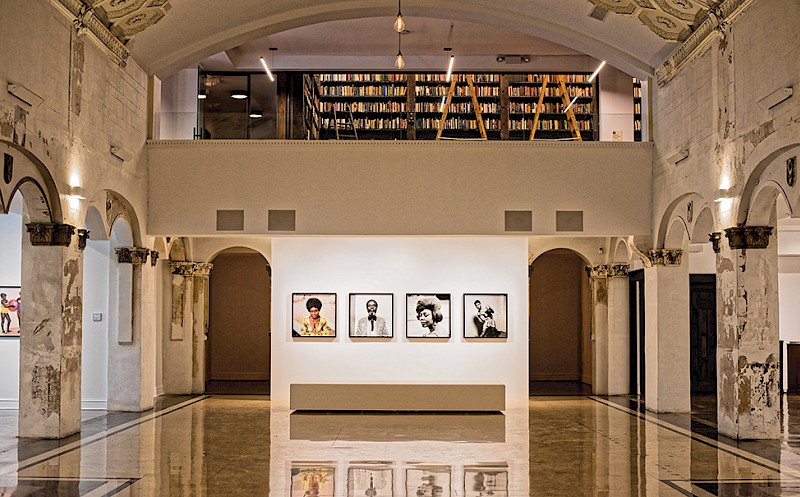 Cultural Infrastructure
Elsewhere, the Biennial invested in hometown cultural infrastructure that will serve Chicagoans for years to come. The inaugural exhibition at Stony Island Arts Bank welcomed a new cultural hub that celebrates creative practitioners on the South Side. Not only does the Bank house the Johnson Publishing Company archive and the collection of house music pioneer Frankie Knuckles, but it has hosted a vibrant program of exhibitions, concerts, readings, performances, and residencies in conjunction with Theaster Gates' Rebuild Foundation.
Even the Biennial's most ephemeral projects have continued to build toward wider initiatives for bringing design relevant to new audiences in Chicago and beyond.
Amanda Williams' participatory art project Color(ed) Theory brought volunteers together to recognize how racial inequality and development impact the urban landscape. Participants helped paint condemned houses in a range of bright hues drawn from products like Newports, Ultrasheen and Flamin' Hot Cheetos, which Williams saw as emblematic of black cultural life on the South Side. Reflecting on these vivid markers, they spent time discussing how to reverse the cycle of disinvestment and demolition while projecting new futures for each building site.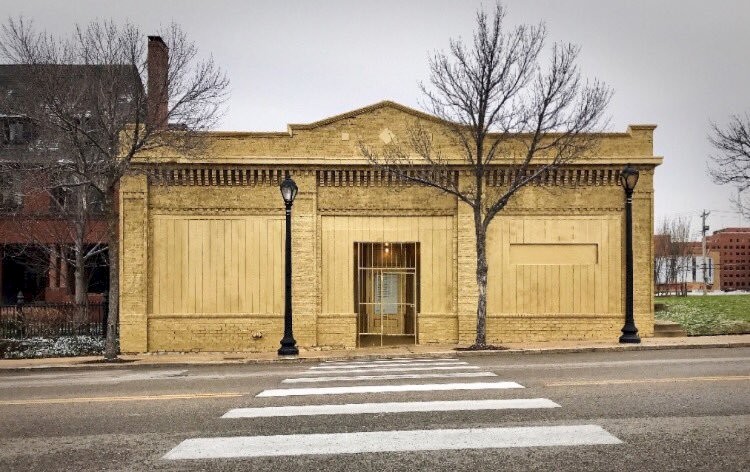 Williams is now working on a more substantial version of the project in partnership with artist Andres L. Hernandez and commissioned by the Pulitzer Arts Foundation and Washington University, St. Louis. Away, A Way (Listen While I Say) involves painting, demolishing, recycling, and regenerating a building site in St. Louis through a seasonal set of participatory workshops that invite locals to help reshape their neighborhoods.
So where is the Biennial headed with Make New History in 2017? In a word, everywhere.
Exhibitions at six arts spaces around Chicago are dedicated to elevating the city's neighborhoods and bringing attention to creative traditions that have shaped their distinctive identities. The Biennial will also partner with over 100 partners, large and small, to bring architecture within reach of Chicagoans across the city.
Buildings, spaces, and communities grow at a slower pace than can be observed during a single seasonal exhibition, but it can plant strong ideas that yield progress for years to come.




Keep track of more projects from 2015 on Are.na: